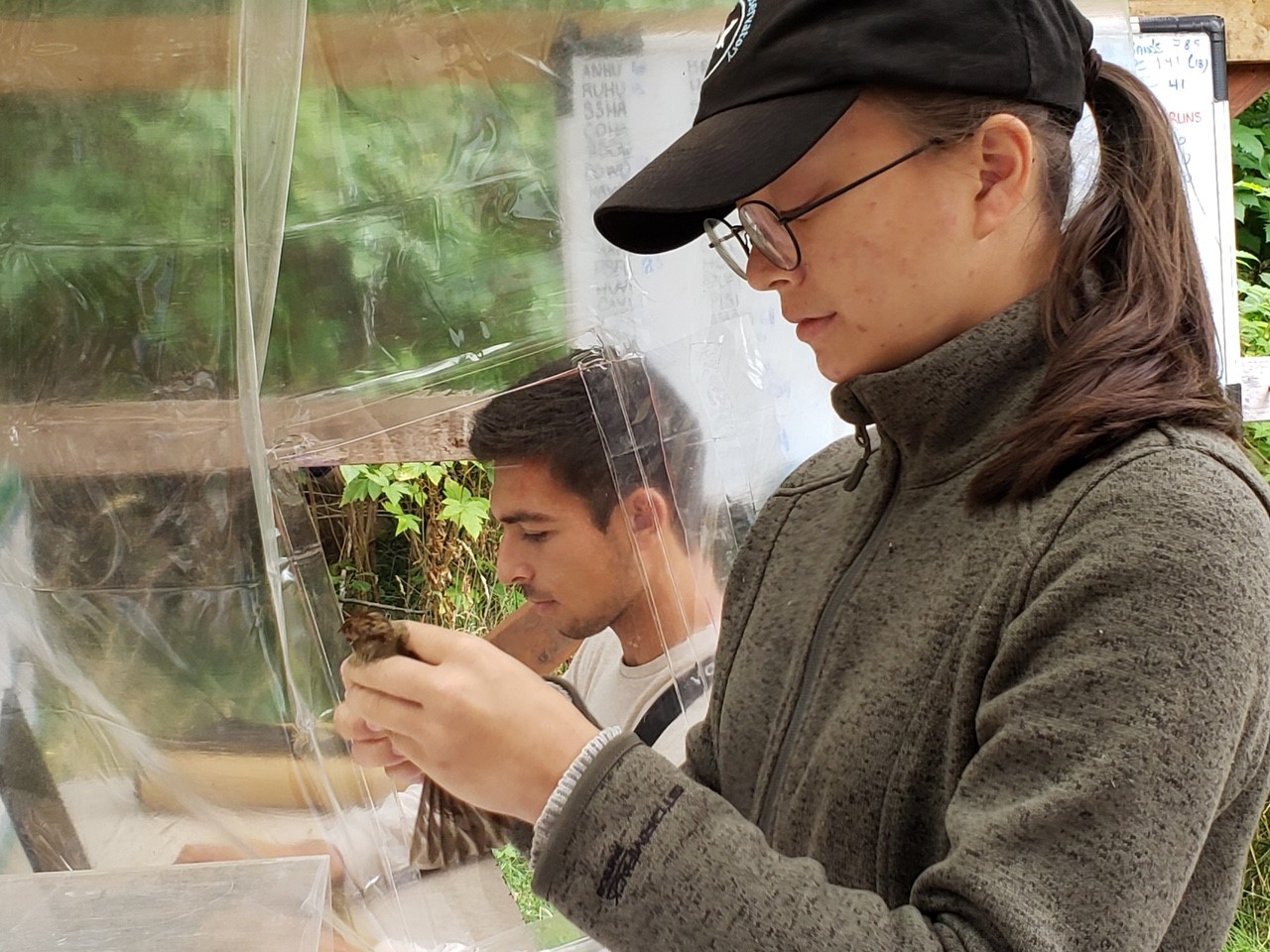 While school was out for most students a couple of young Rocky Point Bird Observatory volunteers spent their summer as interns, learning how to band passerines during the Fall Migration project that is currently underway.  We talk with Liam Singh and Rebecca Reader-Lee about how the intern experience has been and put them through a lightning round of questions.
The Fall Migration project is nearing the midpoint for this year and things are starting to pick up at both stations although on some days we have to wonder where are the birds? On this episode we let you know how things are going after week 6 as well as some of the surprises experienced at the stations.
Follow the Rocky Point Bird Observatory Blog that is written each week by the banding team by clicking on this link.  RPBO Blog
Another great banding station that is being managed and staffed by former RPBO members is the Tatlayoko Lake Bird Observatory.  They also have a daily blog that you can read by clicking on this link. TLBO Blog
The Team Rocky Pointers are back at it on October 9th to do another Big Day of Birding to raise funds for the Birds Canada's Great Canadian Birdathon and the Rocky Point Bird Observatory. You can support the team by donating at this link. The Rocky Pointers  
Are you interested in joining the Rocky Point Bird Observatory team as a Lead Educator? It's a paid position and you can contact President Jennifer Armstrong for more information at prez@rpbo.org
Check out the Rocky Point Bird Observatory website at rpbo.org and visit their Facebook Page or Instagram Page for photographs from the recent banding sessions.
The Rocky Point Bird Observatory is a non-profit organization and relies upon donations and grants to operate. If you would like to support the organization or this podcast you can do so by following this link: Donate to the Rocky Point Bird Observatory
To find out more about the Rocky Point Bird Observatory visit rpbo.org
Please be sure to visit and follow us on the Bird Babble Podcast Facebook Page and the Bird Babble Instagram Page
If you have any questions or comments, they can be sent to us at birdbabblerpbo@gmail.com
Music for this Bird Babble episode is provided with thanks by Purple Planet and their website can be found at purple-planet.com