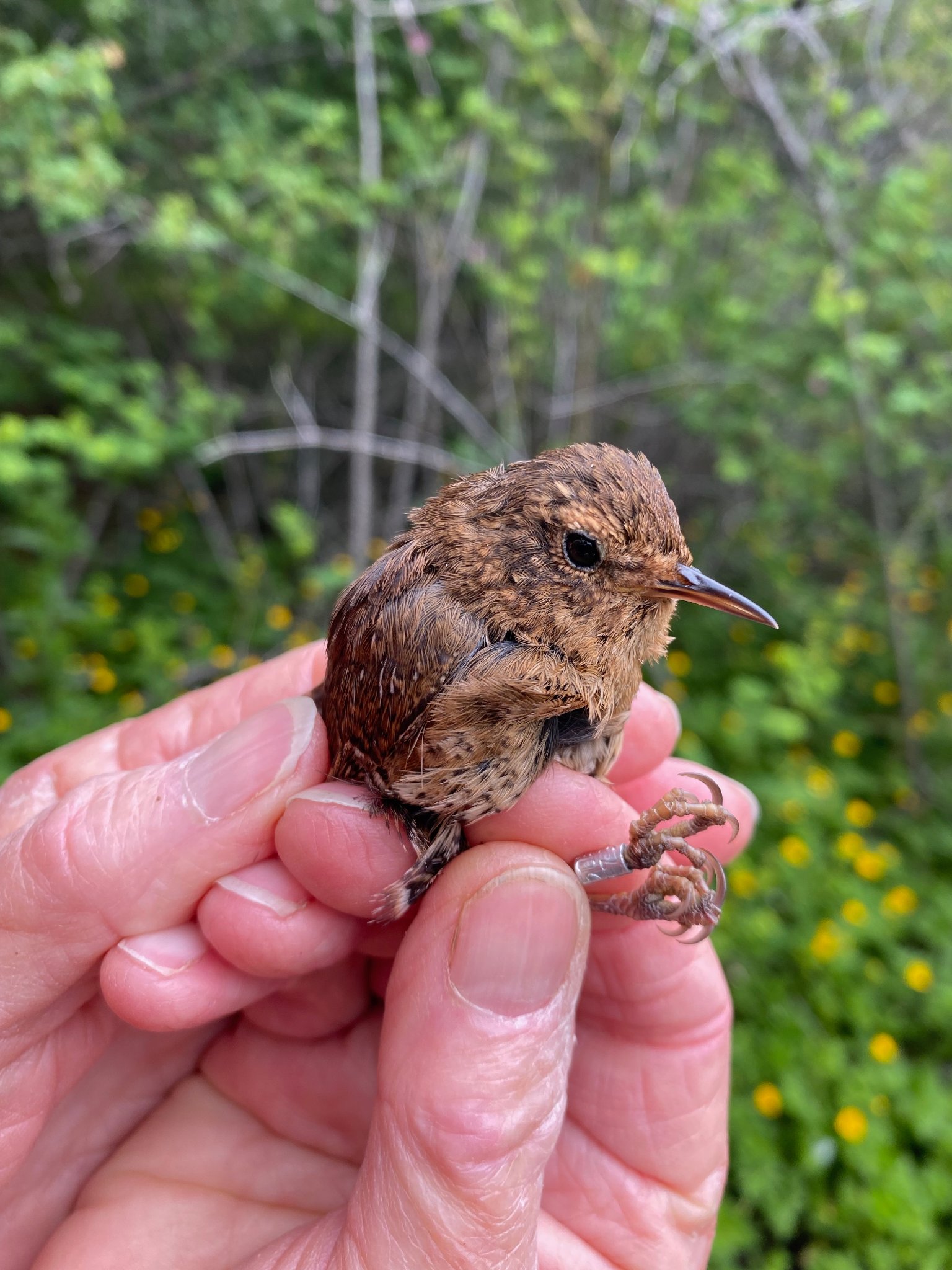 The first Rocky Point Bird Observatory project for 2022 is now underway and Jannaca Chick joins us for a conversation about how the MAPS (Monitoring Avian Productivity and Survivorship) project is going so far and a bit about her recent travels.
The MAPS program is a continent-wide collaborative effort coordinated by The Institute for Bird Populations  among other public agencies, non-governmental groups, and individuals to assist in the conservation of birds and their habitats through bird banding.
Check out the links to Bear Divide and Cowichan Bring Back The Bluebirds
The Rocky Pointer's 2022 are once again participating in the Birds Canada Great Canadian Birdathon and at the same time raising funds for the Rocky Point Bird Observatory.  The goal for 2022 is $5000.00 and you can support the team by following this link Rocky Pointer's 2022 or support team members The Bird Babbler's directly. 
Check out the Rocky Point Bird Observatory website at rpbo.org and visit their Facebook Page or Instagram Page for photographs from the 2021 banding seasons.
The Rocky Point Bird Observatory is a non-profit organization and relies upon donations and grants to operate. If you would like to support the organization or this podcast you can do so by following this link: Donate to the Rocky Point Bird Observatory
To find out more about the Rocky Point Bird Observatory, become a member or even volunteer with them please visit the website at rpbo.org
Please be sure to visit and follow us on the Bird Babble Podcast Facebook Page and the Bird Babble Instagram Page
If you have any questions or comments, they can be sent to us at birdbabblerpbo@gmail.com
Music for this Bird Babble episode is provided with thanks by Purple Planet and their website can be found at purple-planet.com